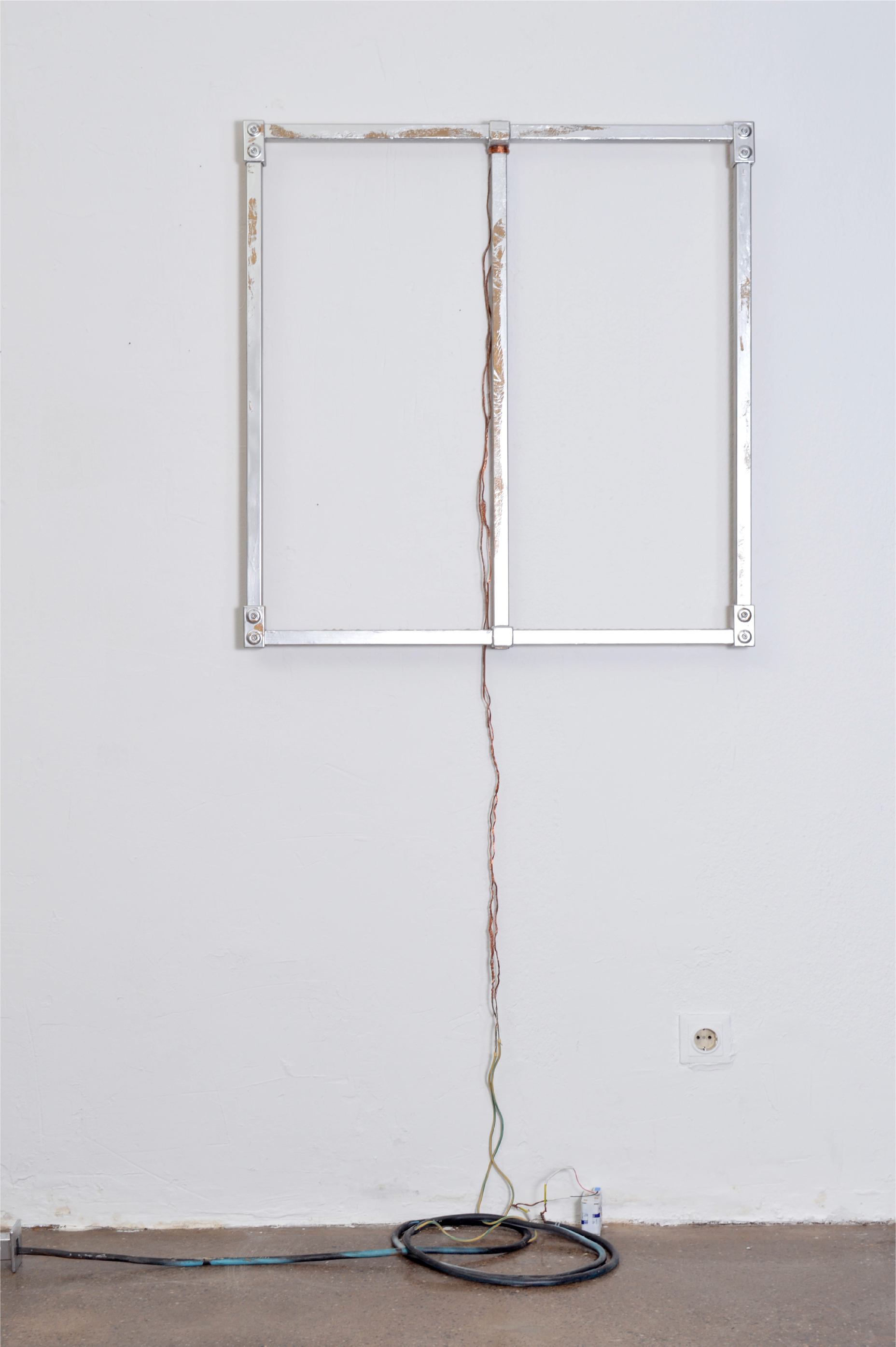 On the ridgeline
Galerie Gold & Beton, Cologne, DE, 2017
Aujourd'hui (Menu)
Steel, aluminium clips, spray paint, copper wire, cable, battery
180cmx180cm
2017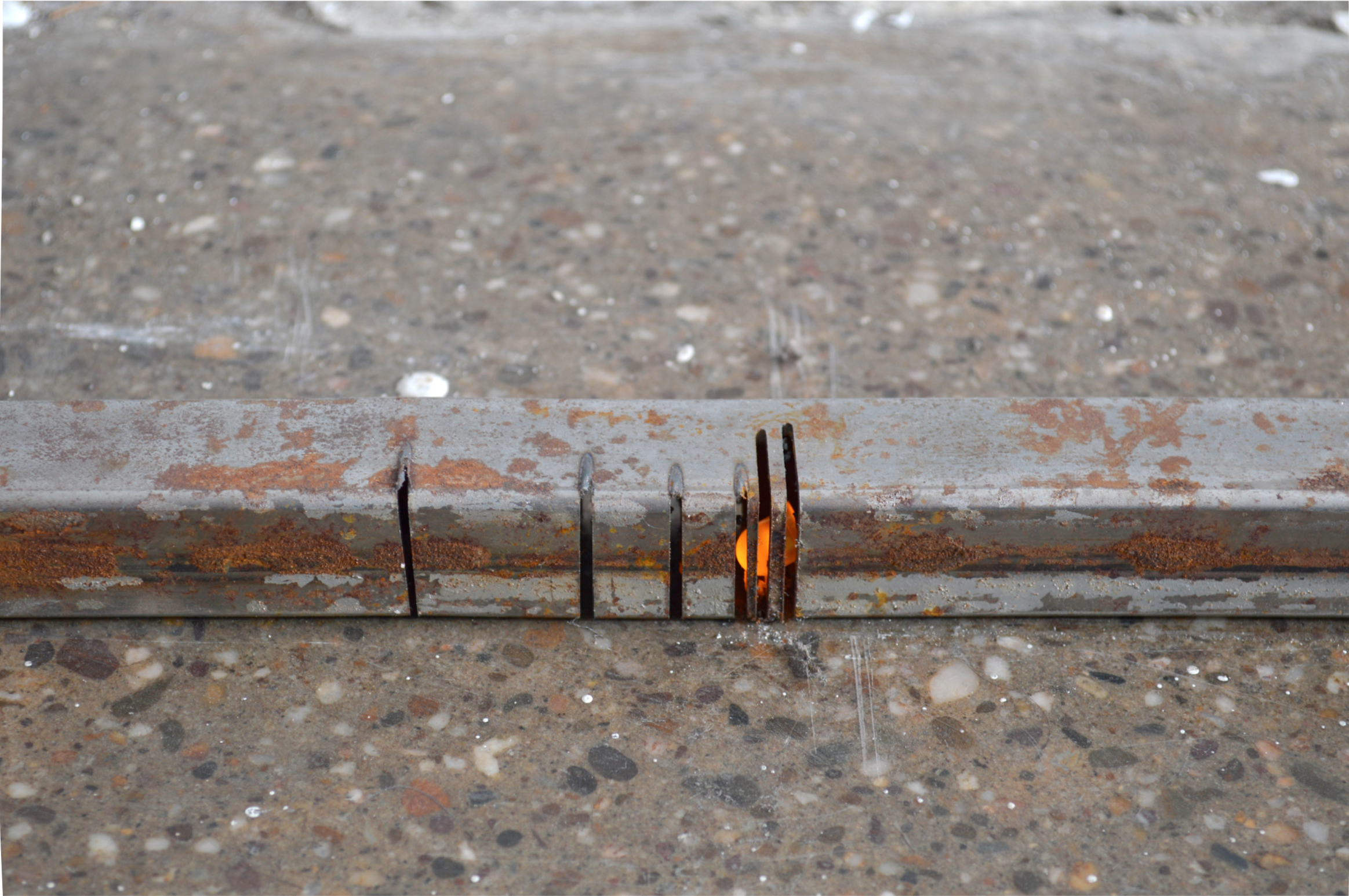 Aujourd'hui (Pied)
(detail)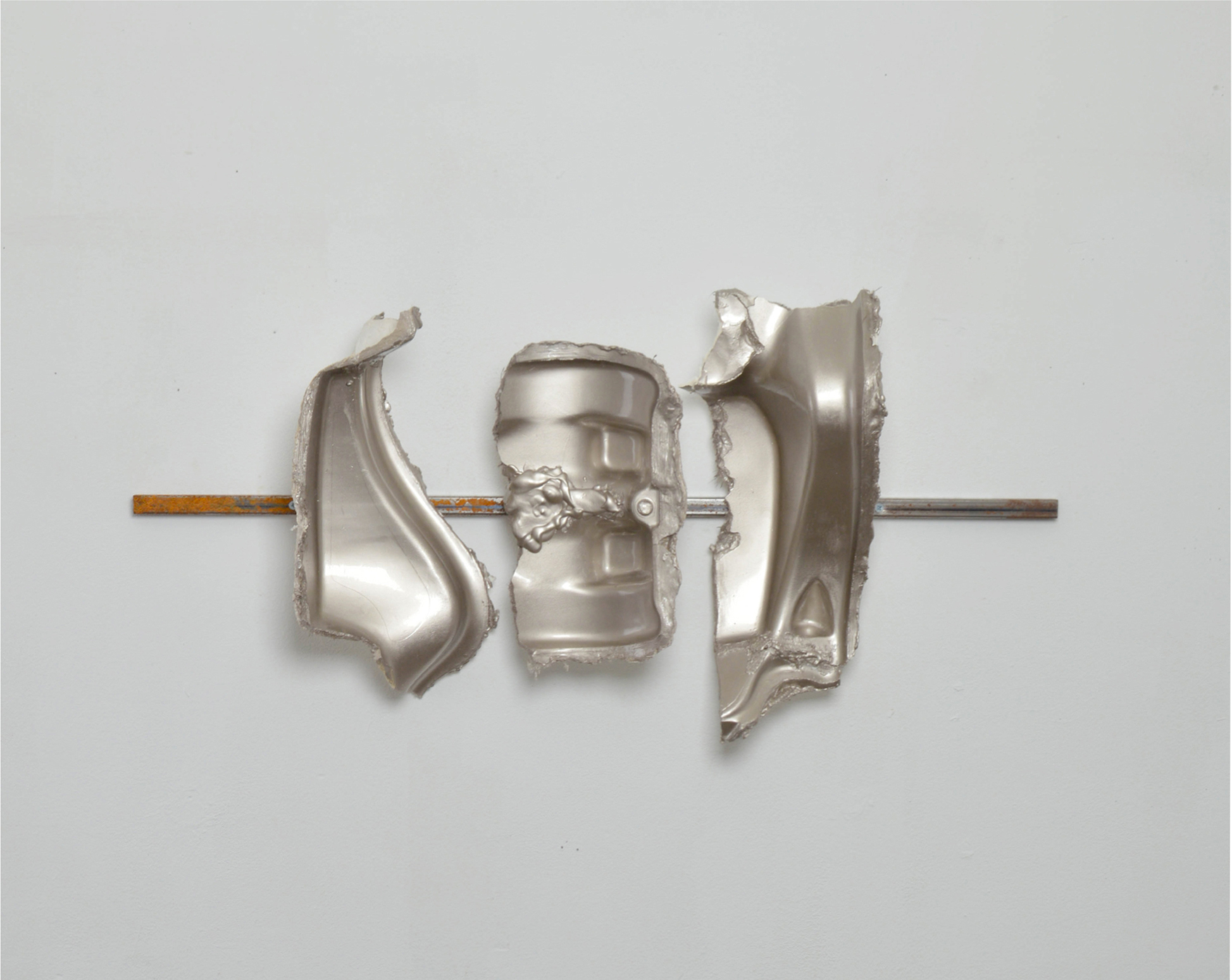 On the ridgeline
Galerie Gold & Beton, Cologne, DE, 2017
BIG
Plaster, car paint, steel
100x75cm
2014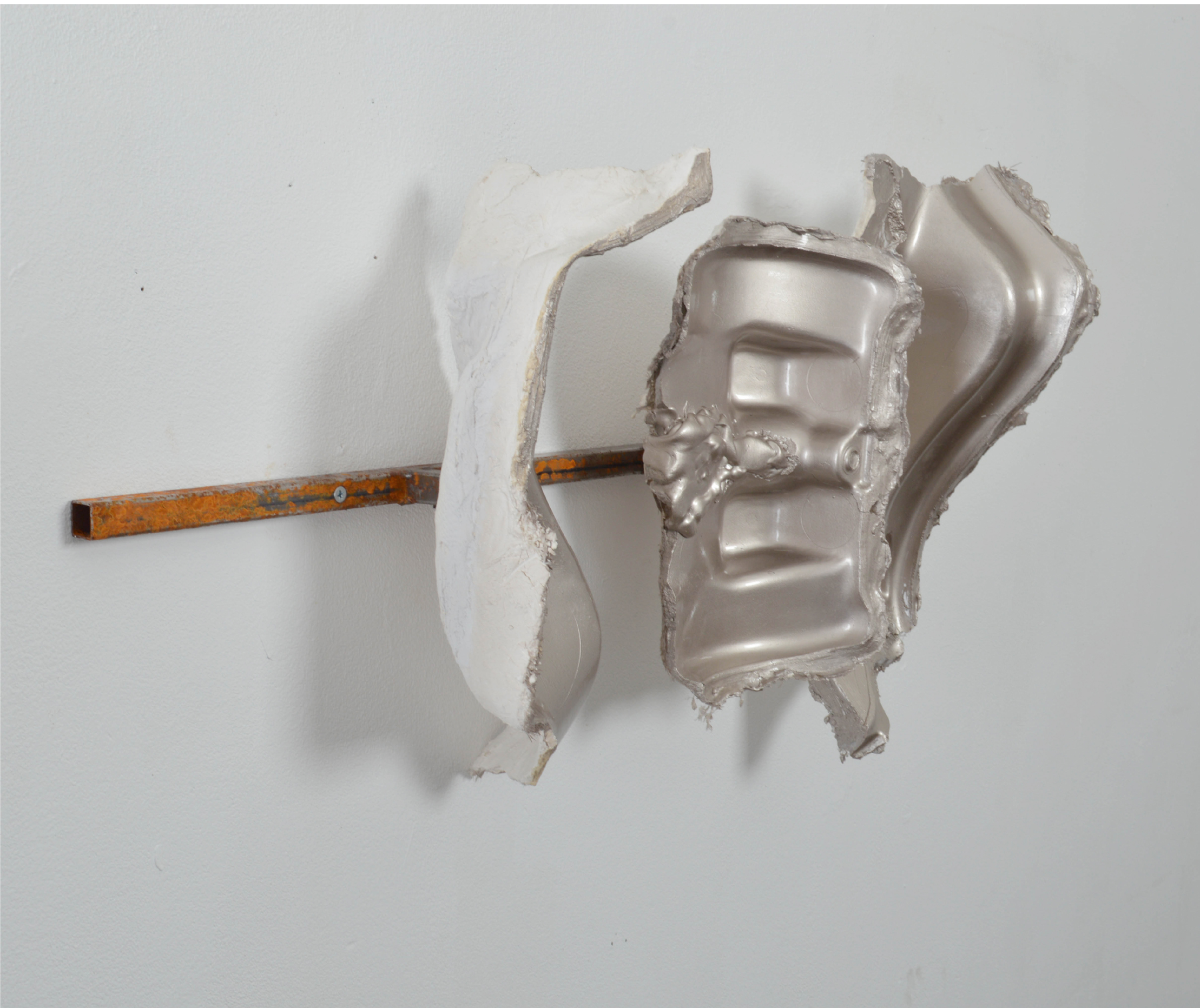 BIG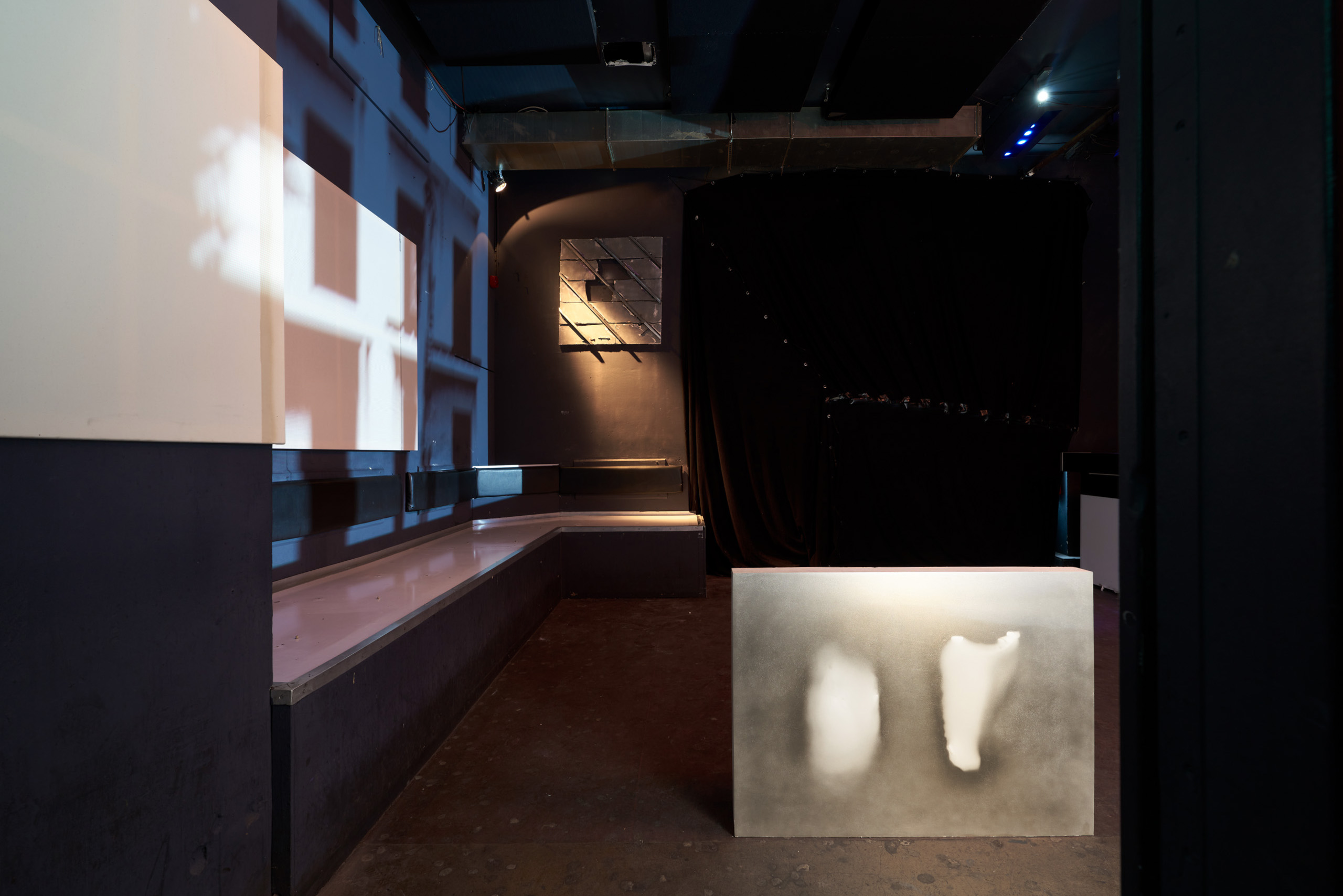 Depth Over Distance
Gewölbe, Cologne, DE, 2020
Tag - Vivacity
Plaster, car paint, steel
200x80cm
2015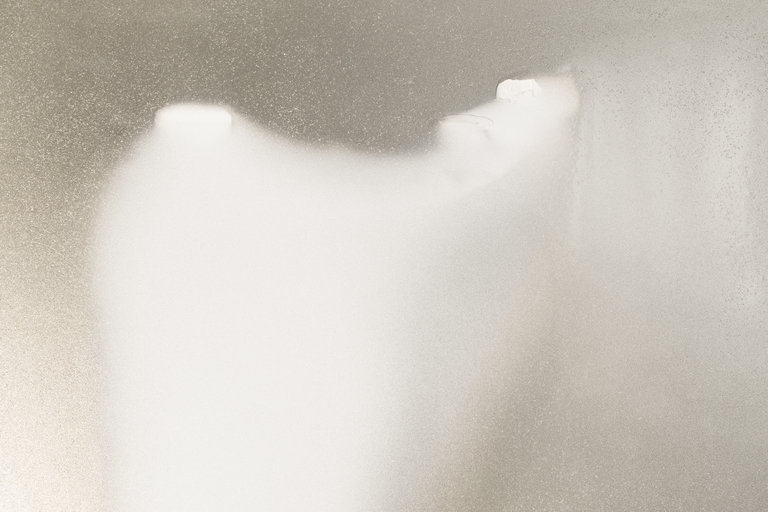 Tag - Vivacity (detail)
Fontaine (detail)
Galerie De La Charge, Brussels, BE
Water system diversion
dripping cooper pipes
2015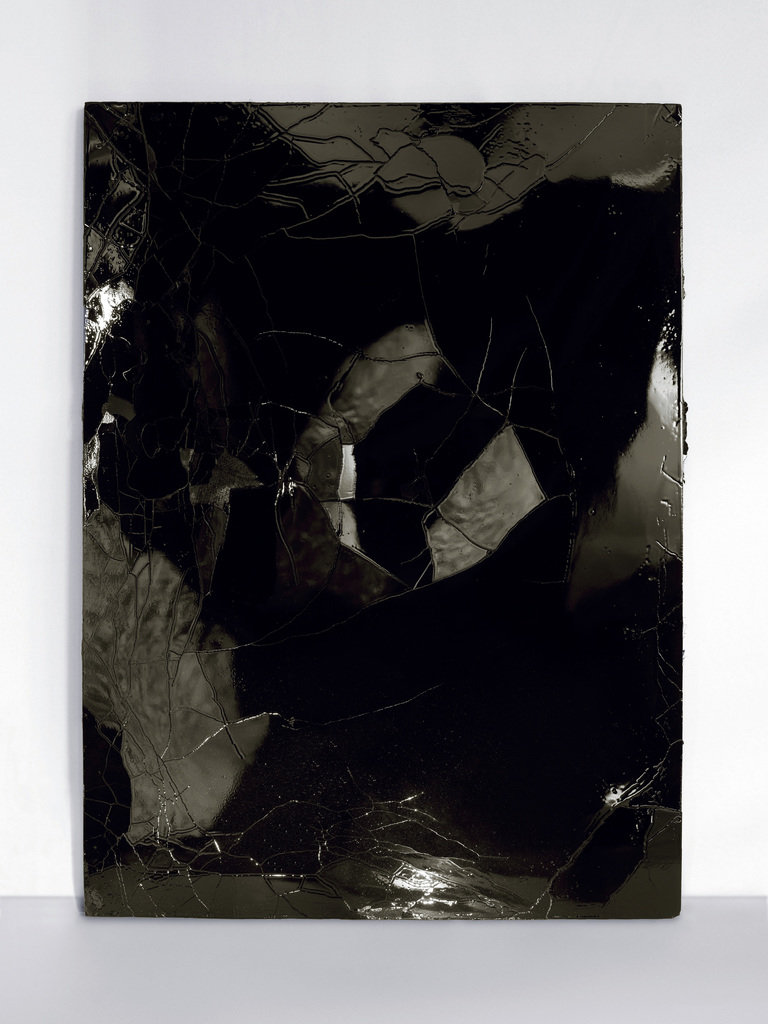 Touching the Landscape 1
Plaster, car paint
110x80cm
2016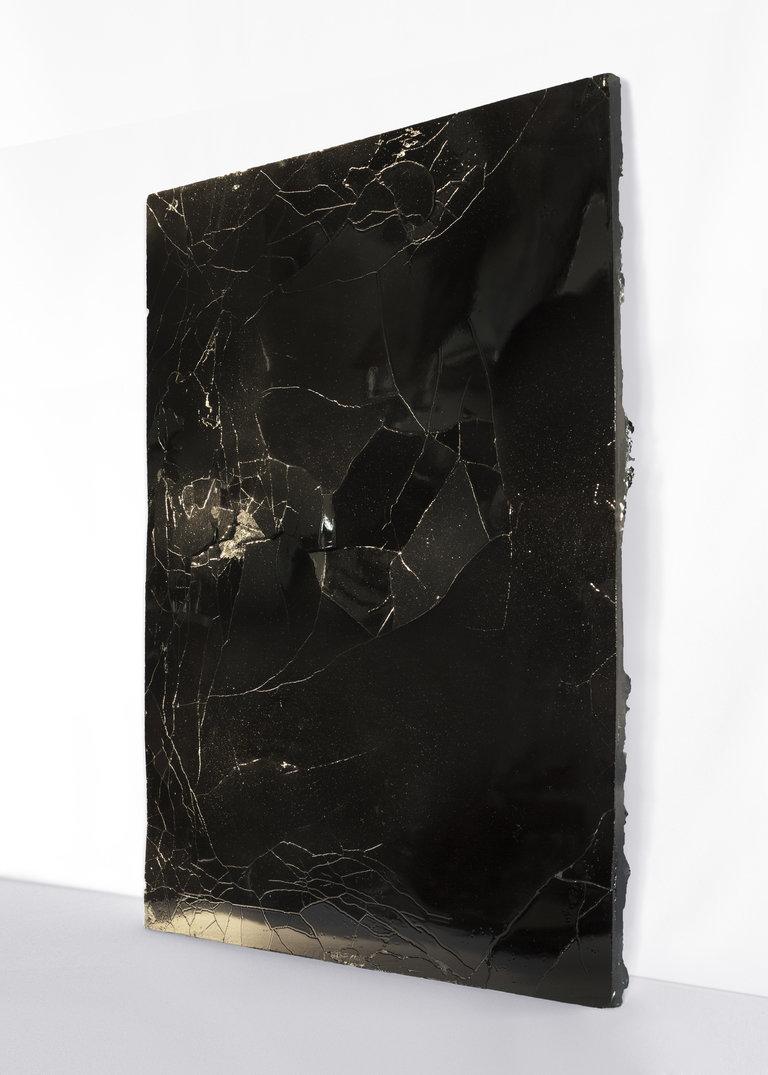 Touching the Landscape 1
Untitled - Gate
Steel, extension cord, spray paint, cable grip
200x90
2016
Big sleepy Eel
Copper, silicone sealant
150cm
2016
Big sleepy Eel (detail)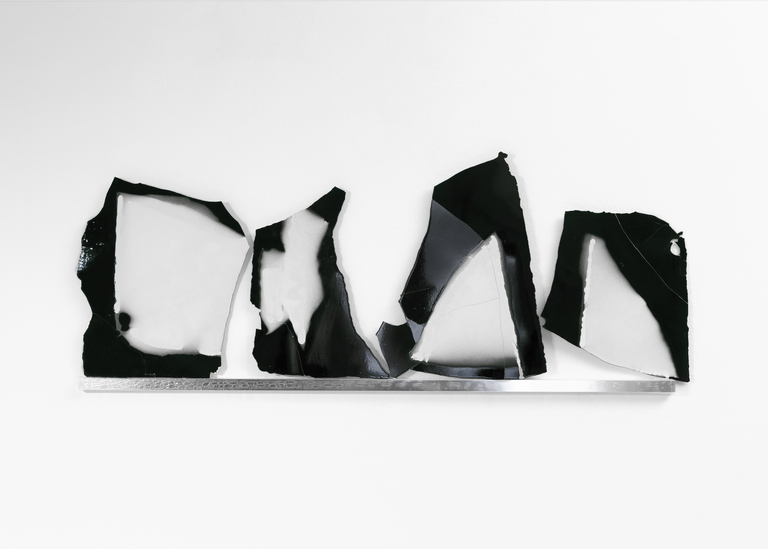 B.A.-BA
Synthetic gypsum, car paint, plastic-wrapped aluminum
45x100cm
2016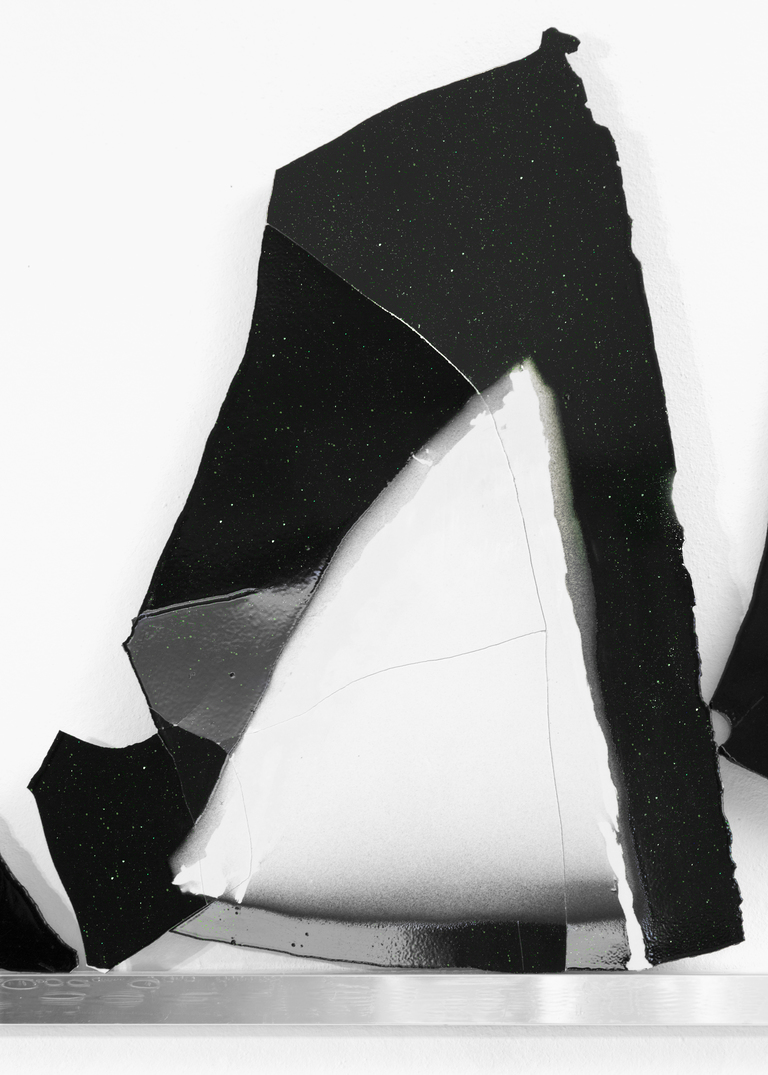 B.A.-BA (detail)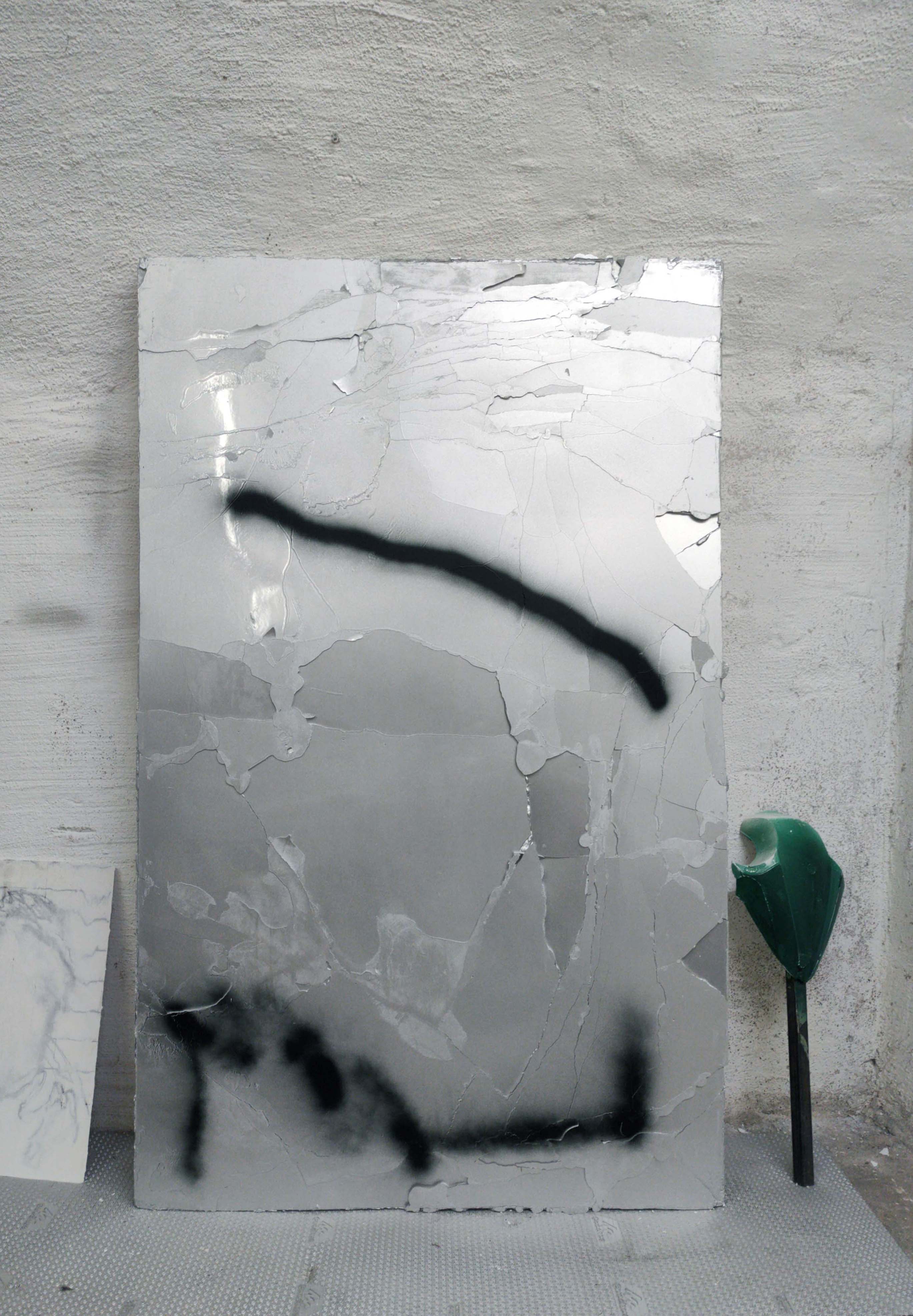 el pueblo unido jamás será vencido
Plaster, car paint, spray paint
110x80cm
2020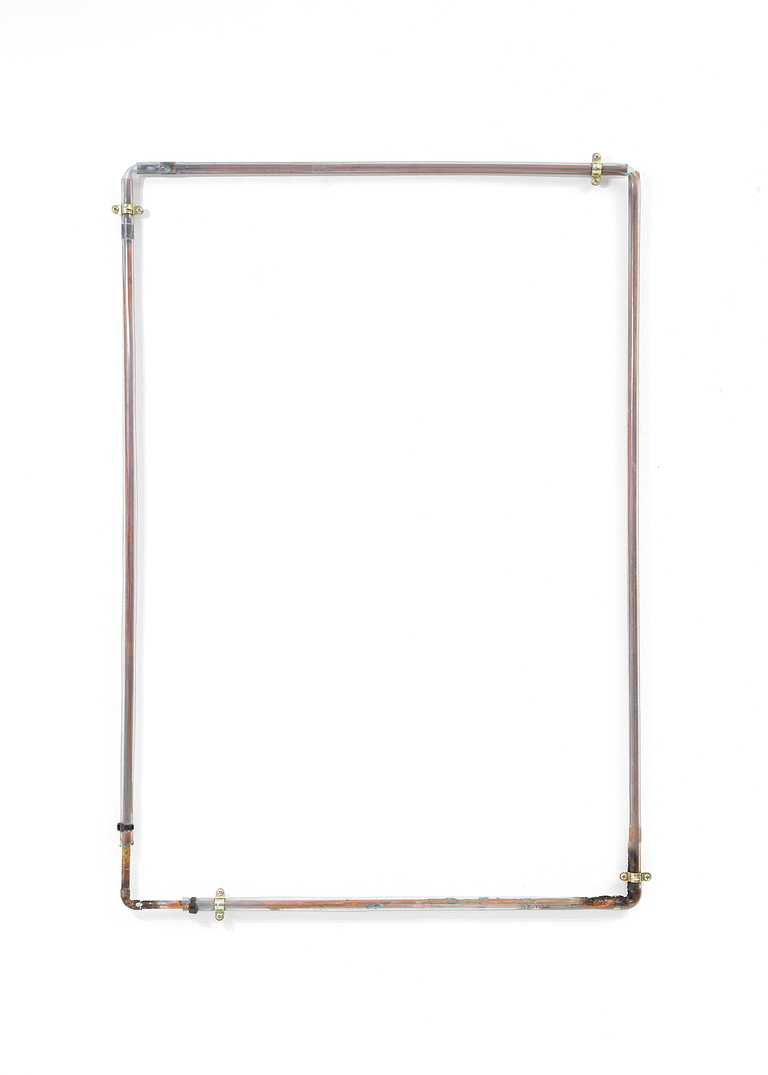 Slow green light _ frame
Copper pipe, PVC hoses, cable grip, clamp collar
80x60cm
2016
Slow green light _ frame (detail)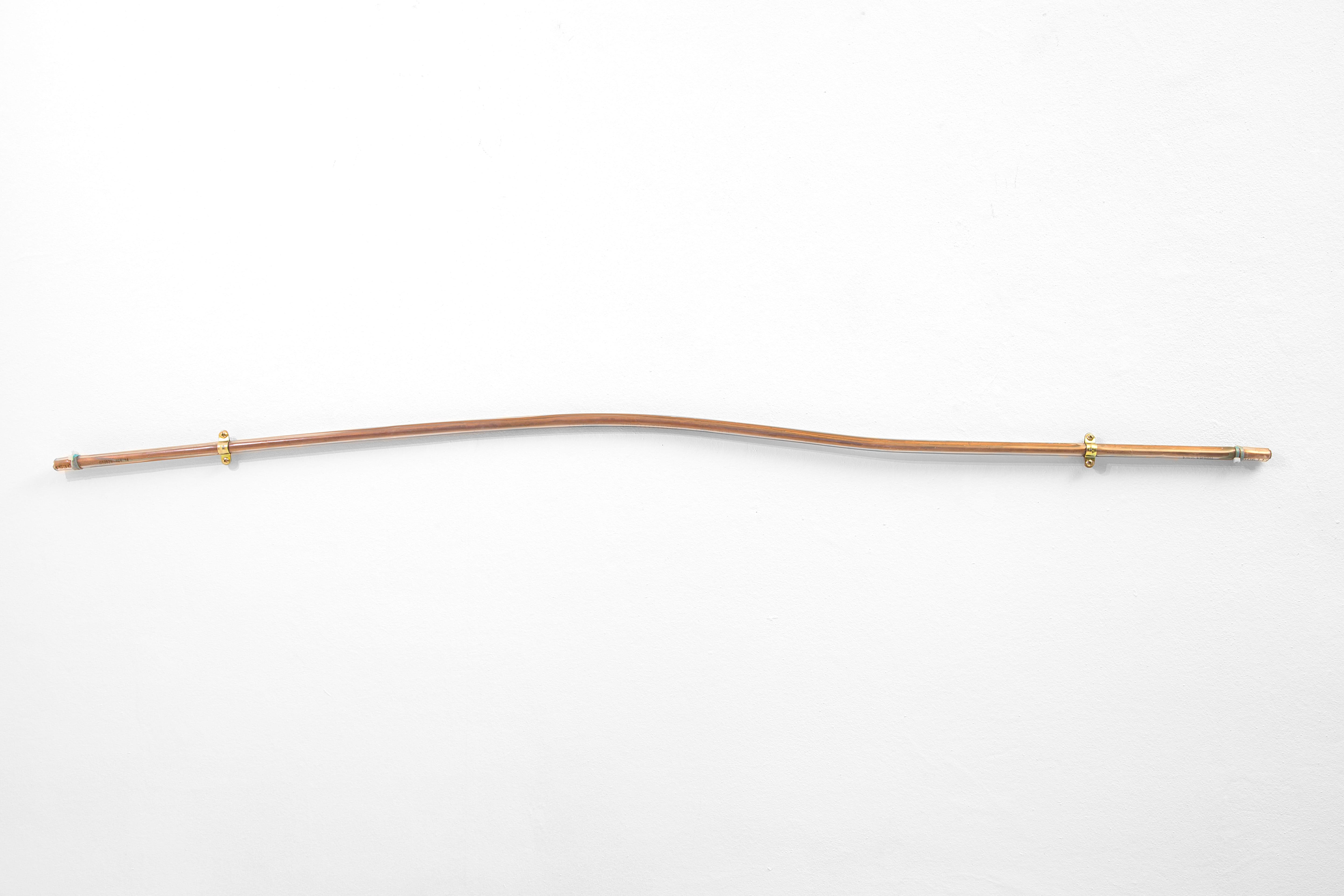 Slow green light _ wave
Copper pipe, PVC hoses, cable grip, clamp collar
80x60cm
2016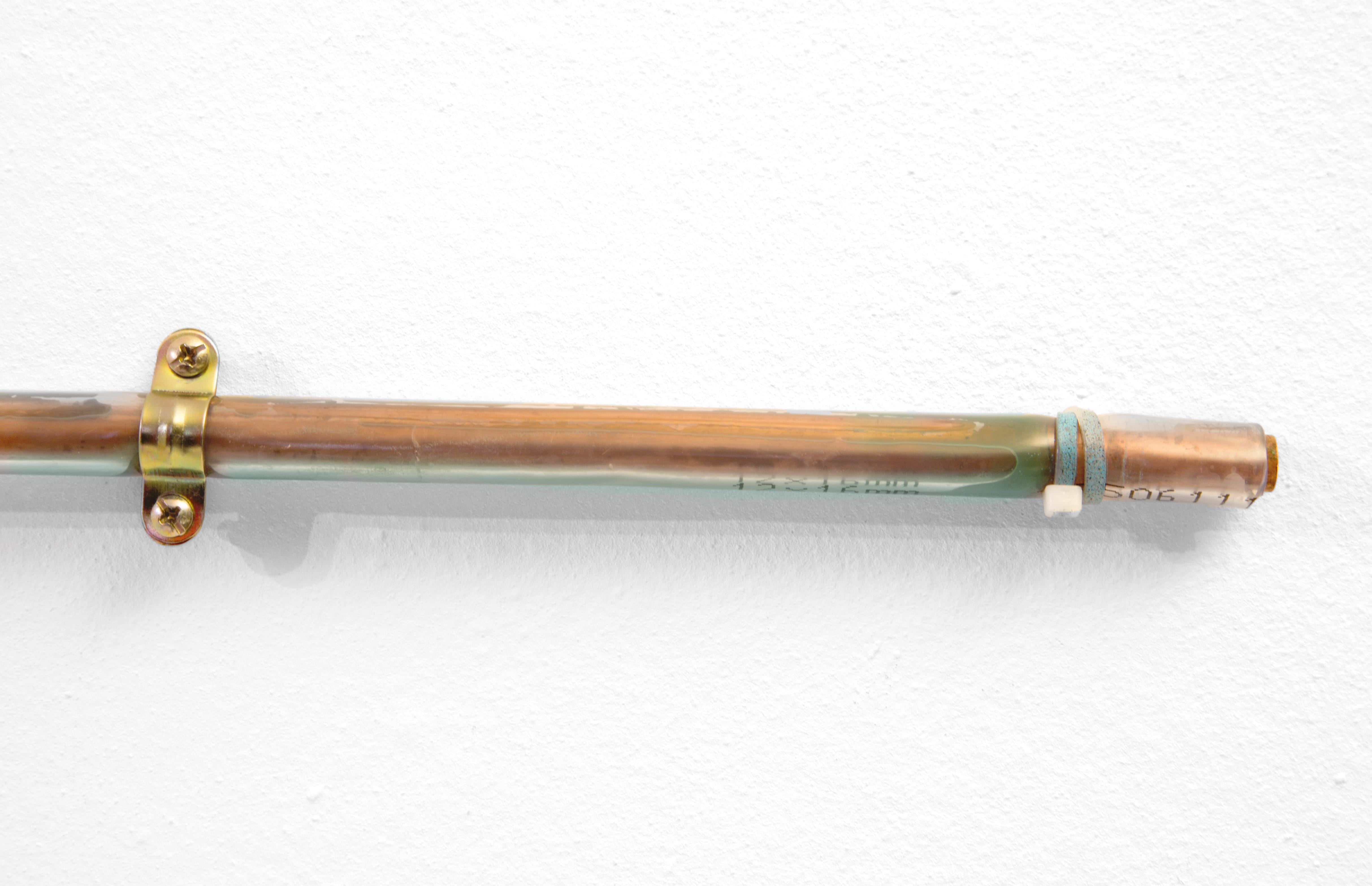 Slow green light _ wave (detail)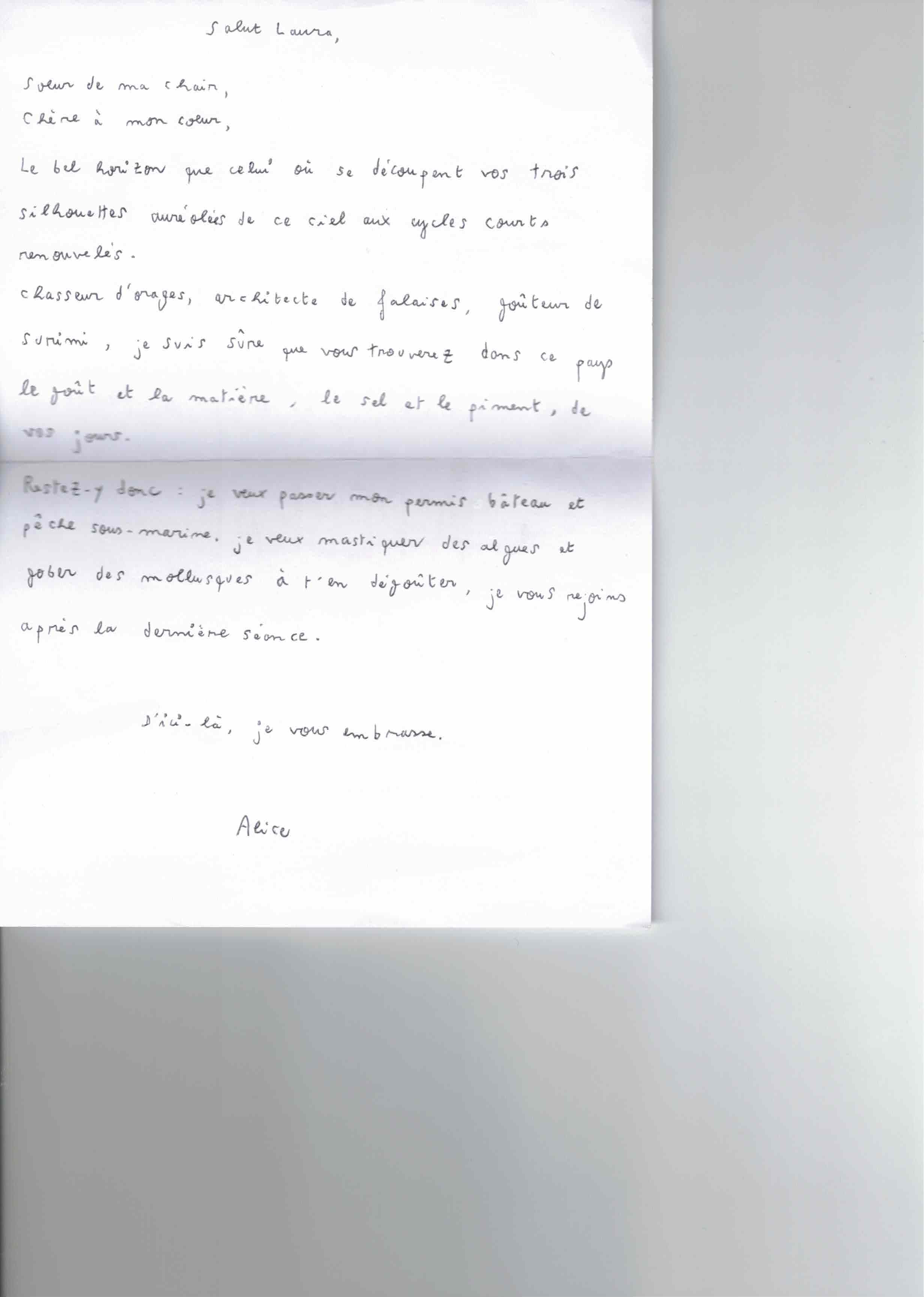 Hi Laura,
Sister of my flesh,
dear to my heart,
The beautiful horizon where your three silhouettes are cut out, haloed by this sky of renewed short cycles.
Hunter of storms, architect of cliffs, taster of surimi, I am sure that you will find in this country
the taste and the matter, the salt and the spice, of your days.
So stay there: I want to get my boat and underwater fishing licence. I want to chew seaweed and gobble molluscs to the point of disgust, I'll join you after the last session.
Until then, my love to you.
Alice